Inspired by architecture and geometric shapes, Canadian-based fashion brand M-A by designer Melissa Araujo, has the modern women in mind to wear her collection as a statement or a staple piece all year round. The brand focuses in minimal designs, monochrome palette & the use of eco-friendly materials that form a cohesive wearable wardrobe that are both unique & timeless.
On the second episode of Stefanie's Style Diaries Vancouver, Melissa took us on a tour into her studio and showed some of her designs. As a follow-up, we had a one-on-one interview with the designer for a more in depth understanding of her label and the inspiration behind it.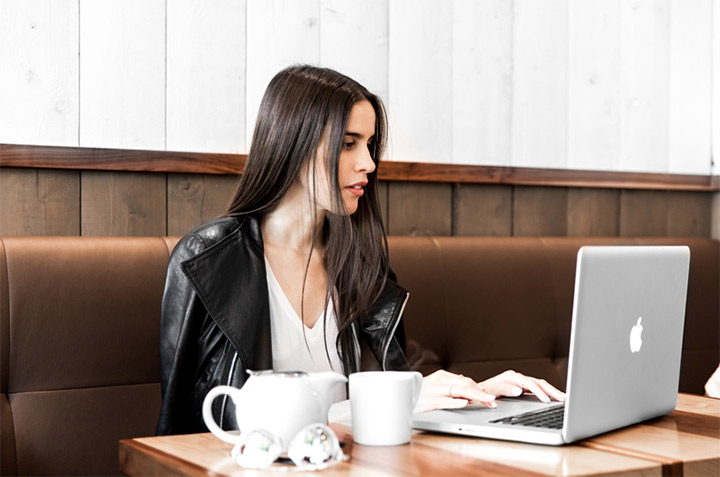 What does a typical day look like for you?
My day consists of a lot work: preparation, preparation and letting go. I am currently putting the final touches on a new collection, so during this time I'm quite busy. I have to come up with the designs, make all the patterns then cut and sew the first round of samples. I have to assess the fit, and if it was what I had imagined, if I need to make changes or go back in to the drawing stage. Once that's done (which takes months), I then buy the fabric to make the initial inventory. At the same time I am always conscious of the creative direction and how to present the new collection. Also, there is looking for models, photographers, researching and making mood boards so the team can understand the vision.
Can you tell us a little bit more about your background? Where you grew up, where you studied and how it led you to where you are today.
I was born in Montreal in Canada, but moved to Brazil when I was four years old. My first language is Portuguese but I speak English and Spanish as well. I moved back to Canada to learn English and to go to school. Once my studies were completed, I decided to settle in Vancouver and start my fashion brand. I think growing up in Brazil mixed with Canadian culture, and being able to travel the world has had a very positive impact on me and my work. I really know what I like and what I dislike. I love meeting new people and cities, I feel in that way, you are privileged in being exposed to different cultures at a young age and I carry this curiosity & acceptance of others with me until today.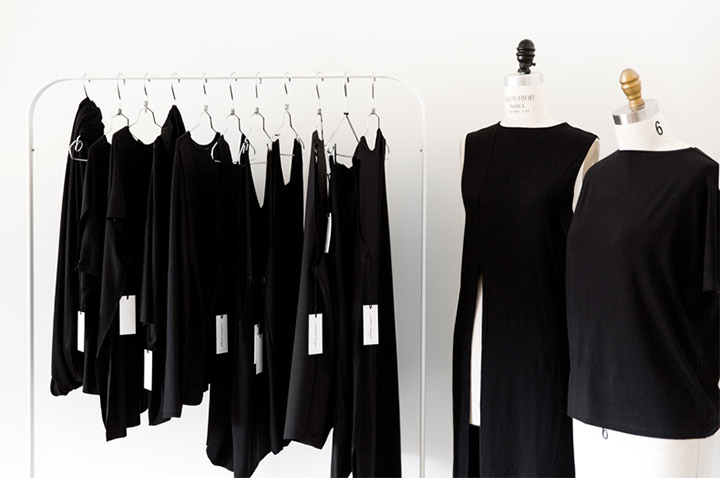 So, why minimalism and a black and white color palette?
I was told early on by my mother: to put all my energy into one thing and do it very well. When I went into fashion I decided to do minimal clothing because minimalism has been a big part of my lifestyle, how I live, how I shop, and how I dress. I wanted to extend that concept into my collections and work as well. Minimal is not easy; you are taking all the layers off, showing the quality of the fabric, of the design and its function. There is no hiding behind over-design or prints, what you see is what you get. The muted colours are a result of my thought that my clothes are a canvas for the actual people who wear them, it gives them space to express their personality and it doesn't take away from their actual personal traits.
Who is the Melissa Araujo girl or guy and where are they going in your garments?
They are people who care about quality over quantity, they seek to wear comfortable clothes that give them space to show and project their personalities. I want everyone to discover an M-A piece, make it their own and to find their particular & unique style. They are going everywhere with my clothes, at home, out during the day or night, for fun or a classic moment in their lives, including when they travel.
Did you always dream of being a fashion designer?
No, when I was young I wasn't very aware of fashion; I was more like a tomboy who played a lot of sports. For a long time I thought I was going to be a lawyer not a fashion designer. Now I am so sensitive to fashion & design, it is a lot of work, I didn't have experience working for someone else and early on people were doubtful of what I was pursuing. It can be quite lonely and I am learning as I go along that this is really what I want to do. Sometimes we don't take the time to stop and reflect on how far we've come, so I am learning to take those mindful, self-reflecting moments as well.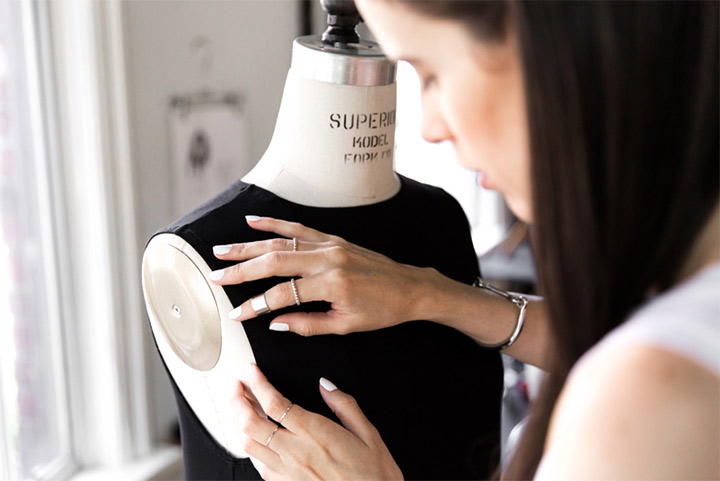 Both Stefanie and Courtney raved about how soft and luxurious your clothes felt on the show. What materials do you work with to achieve such a luxe factor?
I usually work with bamboo jersey, organic cotton and now I am playing with some knits, viscose and crêpe for the next collection.
Will there be a minimalist line of jewelry and shoes in the future?
Actually I just came out with a jewelry line, the collection is called Finery and it was inspired by geometric shapes. Very minimal but strong pieces, it was launched this April and it is now up on the website.
I do love shoes, but at the moment I will continue to concentrate on clothing and jewelry, once I feel that I have mastered those two I may add another layer to the brand.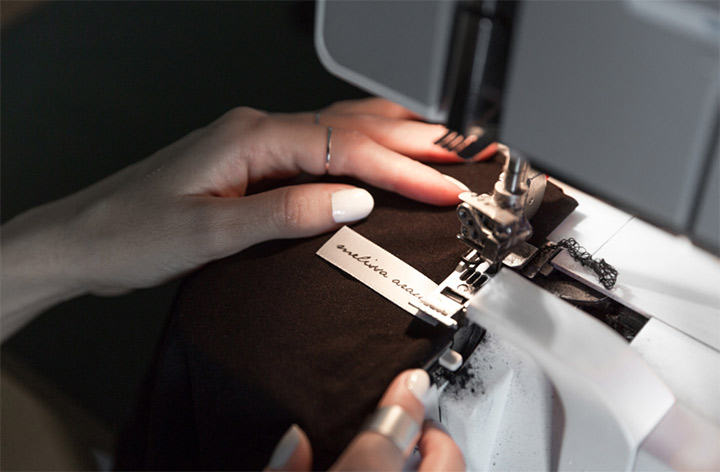 Where do you go to find your inspiration?
I travel a lot, and I pay attention to the architecture and buildings in each city I visit, as well the people. I like to see how they dress, how they interact with each other and their environment.
What kind of message do you try to convey through your clothes?
Quality is better than quantity. When it comes to my approach to design, I keep it simple. I strive to create useful clothes and accessories, not for the sake of maximizing. I keep function and comfort in mind at all times, these qualities are important in clothing. This awareness coming from the designer to the customer will develop and train our minds that quality is more important than quantity.
Describe your collection in 3 words.
Minimal, modern & timeless.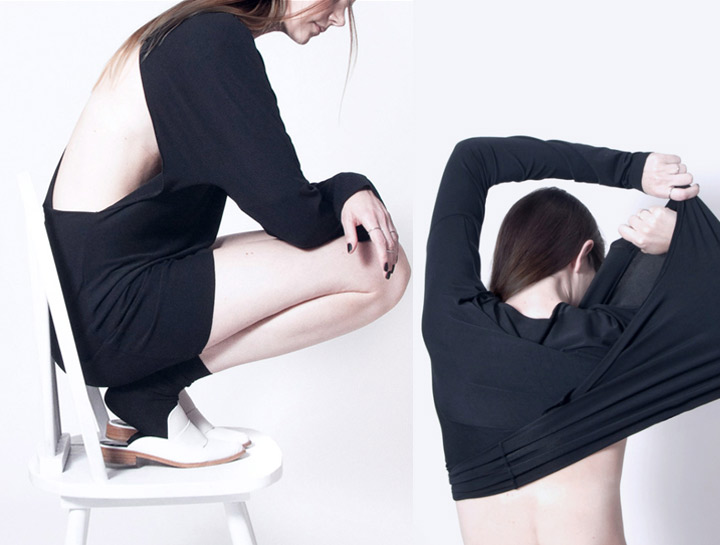 Get to know more about Melissa Araujo, her collections and other fascinating finds as Stefanie's Style Diaries Vancouver continues at these times (
View schedule
)
—
Melissa Araujo
www.melissaaraujo.com
Instagram: @melissa.araujo
Twitter: @melissaaraujo07
Studio Photo Credits: Photographer Thompson Chan
Collection Photo Credits: Photographer M'c Kenneth Licon