A coastal seaport city at the lower mainland region of British Columbia, Vancouver is a melting pot of rich diversity with a unique flavour integrated in its fashion culture. Within the heart of the city is an innovative destination concept store, called the Secret Location, that feature an eclectic mix of new, thought provoking and limited pieces that embrace creative ingenuity, quality craftsmanship and bold thinking.
Following our feature of this quaint boutique on the show Stefanie's Style Dairies Vancouver, we caught up with its founder, Carey Melnichuk, to discover the concept behind Secret Location and how it fits the Vancouver fashion landscape. Here's what she has to say: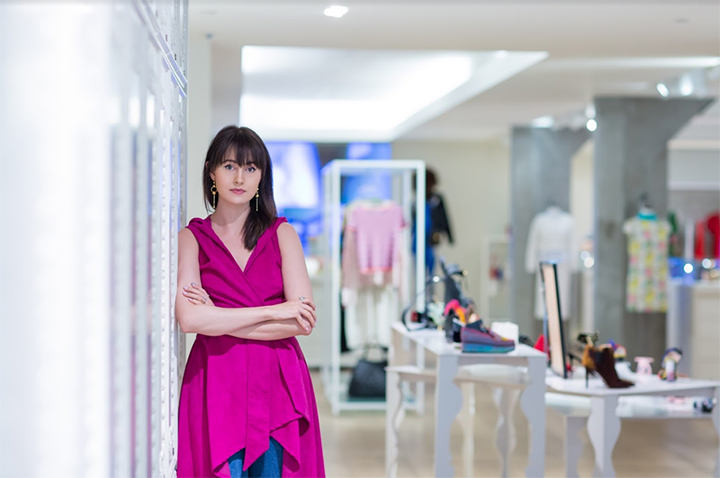 What does a typical day look like for you?
I'm incredibly lucky that no two days are alike. We're always evolving at Secret Location, which allows us to constantly challenge ourselves. I'm always learning, as is the rest of our team.
I wake up between 6am – 6:30. I like to begin the day with listening to an entrepreneurial podcast or two, and reading a variety of news and blogs. Following this I complete my core list of tasks for the day and head to the office.
I'm naturally creative, and more productive if I only have segments of the day reserved for meetings. I spend the majority of my morning at the office, unless I'm conducting a PK or learning seminar. I try and reserve a minimum of an hour to spend time at the store interacting with the staff, learning about our clientele, and observing visitors. My day usually concludes at 7pm, however if I have the evening, I enjoy researching new products or production techniques.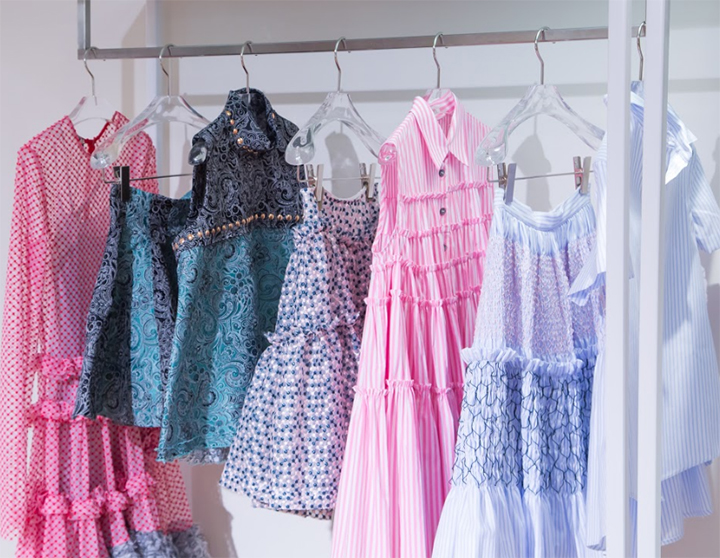 Can you please tell us a bit more about Secret Location's history? Why did you found it and how did you come up with the name?
Vancouver is a beautiful, stimulating, and multicultural city – yet fashion and design have never been at the forefront. I wanted to create a space where quality and design took precedence; a space that celebrates creativity; a destination where clients are encouraged to explore and learn; and most of all, a space where people can take a break and discover.
The name has been a lot of fun. The best advantage has been that it's repeatedly a conversational starter. However, it's not meant literally. Secret Location sits on the corner of the most walk-by and drive-by traffic in Vancouver. The name is a way to stop people from subconsciously putting it in a box before visiting us. When you say "Secret Location" it disallows preconceived notions, and allows your imagination to take over, granting each visitor's experience to be their own.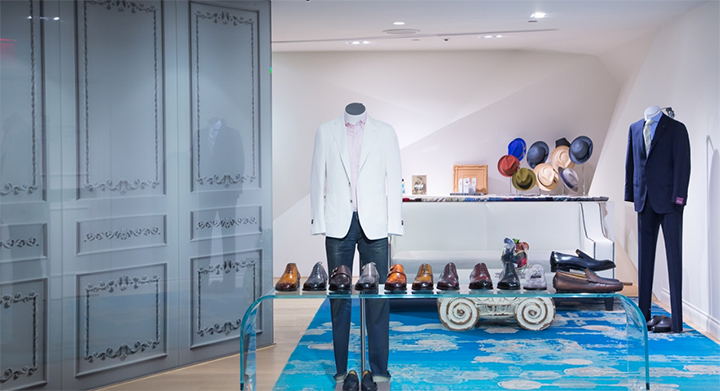 On the show, Operations Director Omid Karimy describes the SL experience as walking into a wonderland and how the shop has a new surprise for everyone. How do you achieve that sense of wonder and surprise for your customers?
Firstly, our space is like none other. When you walk through our Secret Location blue doors, you know you are entering a creative space, a space of wonder.
Our product is directly related to our customer's sense of imagination and surprise, as we pride ourselves in our curation of goods. Also, we are in a constant state of change; by the installations created, collaborations housed, and variety of products selected. You can always find something new at Secret Location.
Please tell us about some of the exclusive brands you carry and how you come to select them?
We do an extensive amount of research, allowing us to find and connect with brands generally in their beginning stages.
A-lab Milano has been exclusive with us since Secret Location's inception. While visiting a showroom in Milan we found the collection and started to discuss with our rep. There was a gentleman sitting in the corner of the room, but as it was later in the evening I had anticipated that it was a friend of our rep, waiting for her to finish. After being presented with the whole collection, and giving my opinion freely, the gentleman from the corner then came to introduce himself as the Creative Director. Since then we've had a close relationship with the brand and have continued to carry A-lab Milano. He has a very clear perspective, but is also open to criticism. And is well respected for his attention to detail and quality.
Super Duper Hats was introduced to us by another brand we were carrying some years ago. Matteo, one of the Founders, had such a definitive point of view and an infectious air about him. After listening to the care of creation that is put into each hat, his passion is infectious. Also, their deliberate growth in the marketplace has allowed them to do very well, and closely connect with their customer.
Bekh is another brand we have carried since the beginning, and a personal favorite of mine, as Masha Bekh is one of my best friends. Not only has she been there since Secret Location was a concept, but she understands our ethos and clientele well. Her understanding of what women want to wear, while still allowing them to be comfortable, is what has allowed the brand to become an established part of our offering.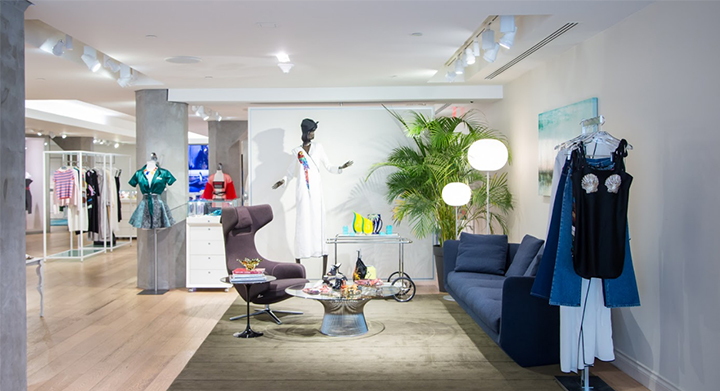 Who is the Secret Location customer? What kind of lifestyle of personality does he or she have?
The Secret Location customer is an intellectual individual of discerning taste. A person, who doesn't follow trends, but creates them. They are someone who knows what they want, but also don't take themselves too seriously. They're willing to play.
How would you describe the design layout and atmosphere of the shop?
Secret Location includes a focus on white on white backdrop, allowing you to concentrate on the product. The space mimics an art gallery. However, there are distinct textural elements, and the juxtaposition between baroque detailing and minimalistic clean lines. All the while the space allows for movement and change. A prime example being our rotating walls.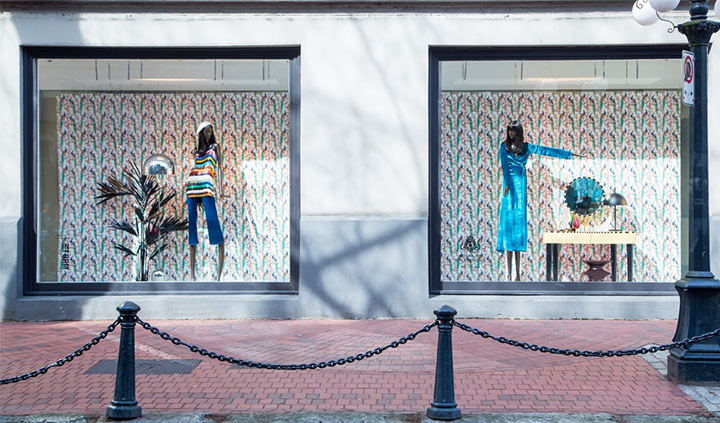 Do you have your own line of products, too?
We are constantly collaborating with brands, to release limited edition products we know our clientele will enjoy. And have just recently released our own line. At the moment it is predominately home ware, such as cushions constructed from Fortuny fabric and 18K edged agate coasters. However, it will move into a wider offering very soon!
What sets Secret Location apart from other upscale boutiques?
Secret Location is a concept store, and focuses on all elements of a lifestyle that pertain to quality and design. We're not limited to a specific product offering and have even sold vintage cars. We don't retail, we story tell. And we want to share what we're passionate about.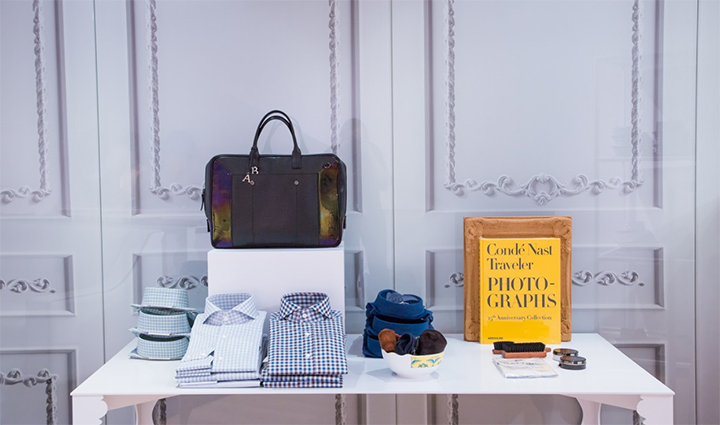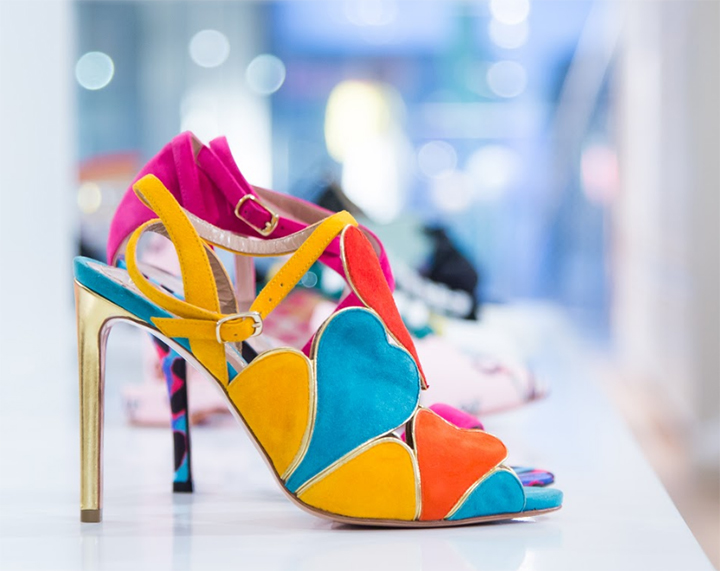 Aside from Stefanie and Courtney, have you had other local or international high-profile clientele visit the shop?
A plethora of filming is done in Vancouver, giving us access to some very talented individuals. Others have included Julia Roberts and Tiesto.
What can we look forward to from Secret Location in the future?
We've just launched our WeChat e-commerce platform, and are launching more experiences to better connect with our clientele. We are also shifting to utilize technology more to our advantage within our brick and mortar experience.
You will soon see a focus on up and coming designers, as well as art becoming more of a staple.
And Secret Location might be popping up where you least expect it.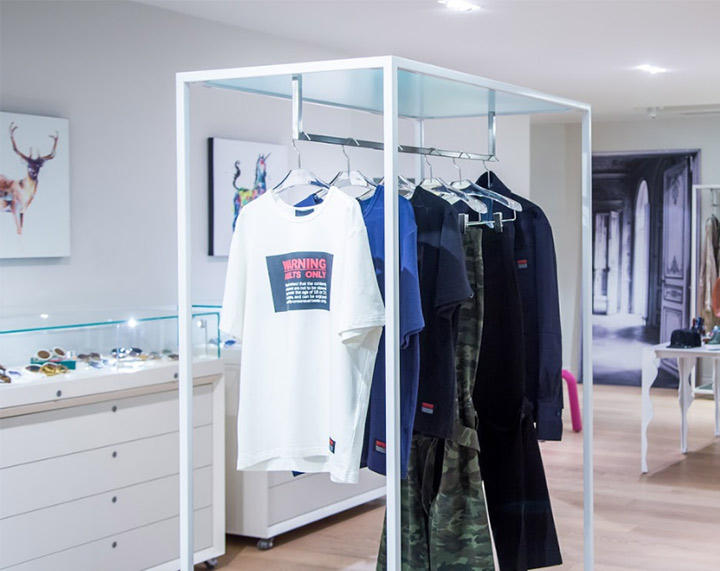 For more interesting features of Secret Location and fascinating finds in Vancouver, catch Stefanie's Style Diaries Vancouver at these times (View schedule)
—-
The Secret Location
Contact: Marcel Da Silva
Phone (001) 604 685 0021
#303 – 134 Abbott Street, Vancouver. BC V6B 2H9, Canada
www.secretlocation.ca
Instagram | Twitter | Facebook