If you thought you've already seen the best that luxurious fashion had to offer, please think again! Back in September, South Africa hosted the 6th annual Red Carpet Fashion Show in Cape Town at Tides located in the fabulous The Bay Hotel. The event featured live music, fashionable photo shoots and of course, a stunning runway show featuring one of the best couturiers in the region, Mohammad Rawoot and his brand M COUTURE. Mohammad's highly sophisticated collection was awe-inspiring with its generous use of beadwork, modest cuts, monochromatic color palette and gorgeous turban headpieces. Modesty meets modernity in this must-see collection as seen on our coverage of the Red Carpet Fashion Show!
Read the full interview with Mohammad down below!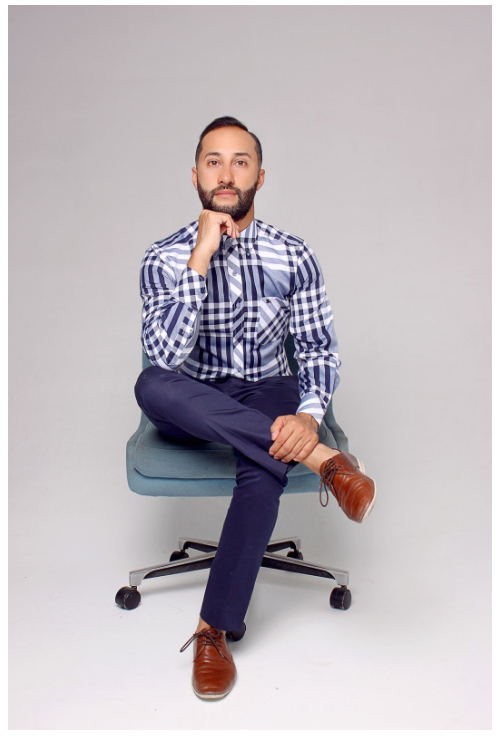 What was it like showing your collection at the fabulous Red Carpet Fashion Show?
Being part of the Red Carpet Fashion Show was an awesome experience. Jade Allen and her incredible team delivered on all my expectations and managed the show professionally and efficiently.
What would you say is your "signature element" that defines your work? What makes it an "M-COUTURE" and stand out?
M Couture is renowned for luxurious, classic, exquisite and timelessly elegant creations. From dramatic prints to intricate beadwork and fine silks, M Couture specializes in evening and bridal couture gowns, which are all bespoke and are customized according to the specifications of each client.
Who is the M-COUTURE customer and how did you represent them at the show?
The woman who wears the brand looks fashionably timeless and chic, yet she symbolizes the essence of modest sophistication.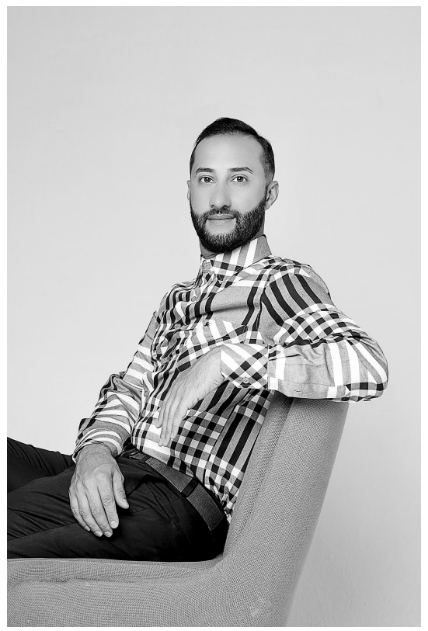 Where did you find your inspiration for your collection?
I used a monochrome palette and played around with texture and light. The color black and white is a dramatic contrast, yet they compliment each other like the yin-yang. In this regard, I used the positive connotations of both these colors – white for peace, innocence, purity and black for beauty, strength, confidence and mystery. The embellishments echoed an alluring presence of luxury, quality and a sophisticated style.
How do you define "timeless elegance" and how did you interpret that into your work?
M Couture aims at seamlessly joining timeless sophistication with modern innovation. Elegant, opulent and luxurious fabrics are gracefully designed into each garment using classic cuts and shapes, always resonating with the woman wearing it.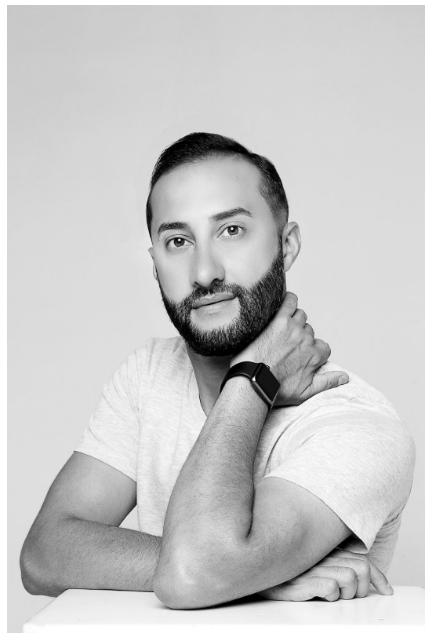 I LOVE your modesty theme for this collection as well. Why was that such an important part of your concept?
Modest fashion has just taken the world by storm, so to keep up to date with the ever-evolving fashion industry, my design house has recently launched "The Aura Collection". The label focuses on "A modest style, with a modern sensibility", and transforms traditional, classic modest looks with a very modern interpretation.
Your headpieces for the collection were stunning. Where did that idea come from?
Turban styling resonates from many different countries and cultures, such as India, the Middle East and Africa. Nobility, regardless of religious background, has often worn turbans. They are also sometimes donned to protect hair or as a head wrap for women following cancer treatments or for religious reasons, to name a few. The Turbans were styled by Chic Turban Styling and RubesCloset.
What was your vision for styling your models for the show?
I wanted to maintain class and timeless elegance in the hair, makeup and turban styles to complement each garment exclusively.
Why is the Red Carpet Fashion Show so important to you and South Africa?
The Red Carpet Fashion Show provided a platform for me to show South Africa and the world part of what M-Couture has to offer the world of fashion.
How would you describe your brand in 3 words?
Luxurious, timeless, sophisticated.
Catch Mohammad Rawoot and his brand M COUTURE on Red Carpet Fashion Show this weekend at the following times:
February 11 at: 22:00 (GMT+2) CAT

Mauritius Telecom (channel 71)
DStv (channel 178)
GOtv (channel 56)
Consat TV(channel 235)
February 11 at 21:00 (GMT+2) CAT
StarSat (channel 283)
February 11 at 15:00 (GMT+3) EAT
Zuku (channel 720)
Parabole Maurice (channel 830).
For more information about M COUTURE, please visit
https://www.facebook.com/M-Couture-123338487788179/