In a timely return to the prêt-à-porter calendar, Olivier Theyskens reprises his eponymous label and draws a sinuous through-line from his seminal beginnings, honed with the clarity of experience and a fresh energy.
A balance of tailleur and flou define the collection's spirit of restraint and opulence, as exquisite textiles are transformed with a dressmaker's hand into precise, delicate constructions. Ottoman silk tailoring falls from a masculine shoulder in long, soft planes accentuated by a flared sleeve, and gowns drape on the bias in light volumes of silk crèpe or satin. Throughout the collection an immaculate attention to detail abounds in full silk linings and grosgrain trims, or buttons in polished stone or exotic skins. Historical hook & eye accents are Theyskens' personal homage; they act as both function and ornament applied to python or calfskin shifts, trousers, and boots.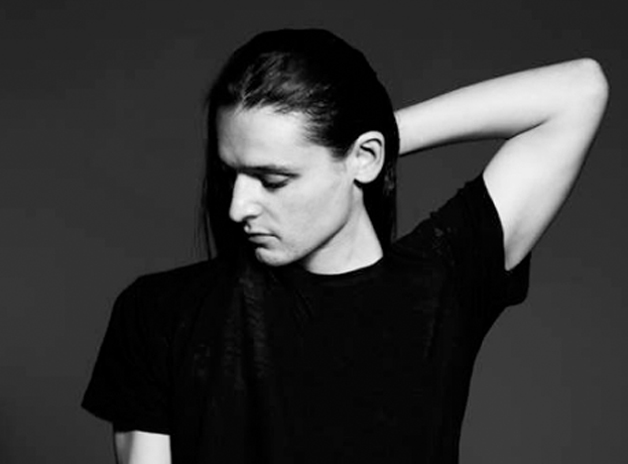 A discreet Vichy check and a micro houndstooth appear in technical viscose, whilst bias-cut French tartan wool takes a chevron motif. Cinched with a
trompe l'oeil
belt, blouses, full skirts and gowns are accented in encrustations of sheer 'Crèvecoeur' lace, silk crèpe, and a polka dot fil coupé jacquard on silk organza. For evening, modular corsets nip the waist of bustier gowns draped in taffeta, embroidered lace, and an open-weave glazed cotton embroidered with floral motifs of raffia and intricate beadwork.
ARCHITECTURAL NOTE:
The minimalist black steel frame, suspended from the ceiling by a network of wires, was designed by Olivier Theyskens to create a focal point for showing his Spring Summer 2017 collection.